Corporate Social Responsibility
Dementia and Caring Statistics
There are 700,000 people in the UK alone who care for someone with dementia. Let's put that in perspective. That means one in three of us will care for someone with dementia in our lifetime. However big or small your organisation is, it is highly likely that some of your employees will be affected by dementia.  
Unpaid carers are the forgotten workforce. They save the UK government £13.9 billion a year. Without the dedication, commitment and significant sacrifice of these carers the entire care economy would simply collapse.  
tide is here for carers of people with dementia. We can support your employees with caring responsibilities and you can support us. If you would like to learn how we can help carers of people with dementia by sponsoring tide, please contact our Digital Communications Officer - Rebecca@tidecarers.org.uk
Why support us?
Our cause matters. Dementia affects so many of us. There are 920,000 people living with dementia in UK, with an estimated 700,000 unpaid or family carers. These people are our family, our friends, our colleagues. If you are an employer, it's highly likely many of your employees have caring responsibilities and they are struggling. 
You will be helping one of the few UK-wide charities dedicated to supporting carers of people with dementia and influencing dementia policy and practice. We are small charity with a big vision. If you want to support our long-standing work of creating a better future for carers of people with dementia then get in touch.
We are here to help you better support your employees who may have caring responsibilities at home. They will get free access to our involvement network, events, information, and advice. 
Your organisation will feature on our website as one of our sponsors. Get your name and website in-front of thousands who visit our website every week. We will also post your donation on our social media channels and give you the chance to write a statement about why we need to show support for carers of people with dementia. 
You will receive our tide Corporate Sponsorship certificate to show your dedication in supporting unpaid carers of people with dementia. 
Dementia is a rising concern. We won't ignore it any longer. Please give what you can to help our cause. 
We are a lifeline to carers of people with dementia. But what if weren't here...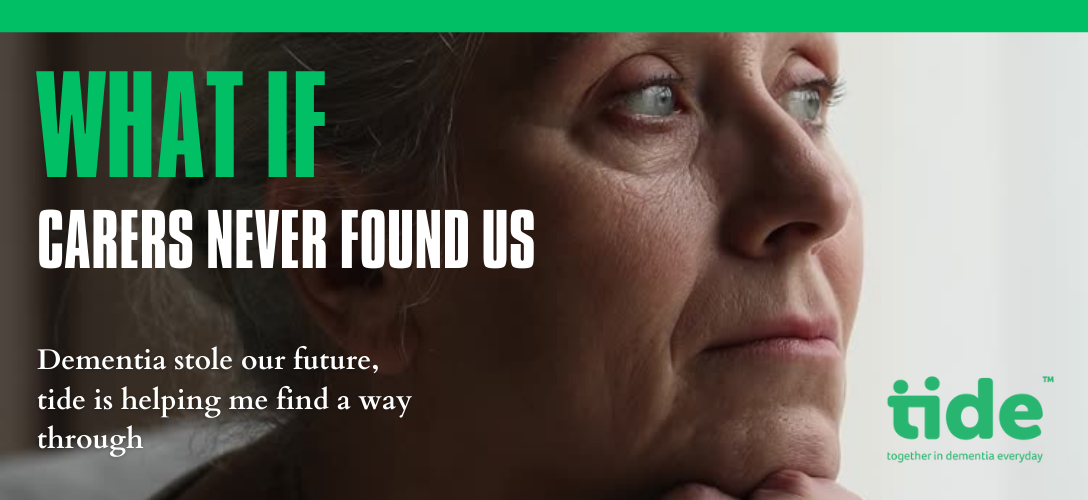 Hear from the carers themselves. Read these two examples of carers struggling to juggle work and caring responsibilities...
---
Our Partners & Sponsors