Front of Mind
What is the Front of Mind Campaign? 
We are running a joint campaign with Roche: Front of Mind. Our aim is to put carers' needs at the heart of dementia care by improving diagnosis rates and introducing a proper dementia pathway.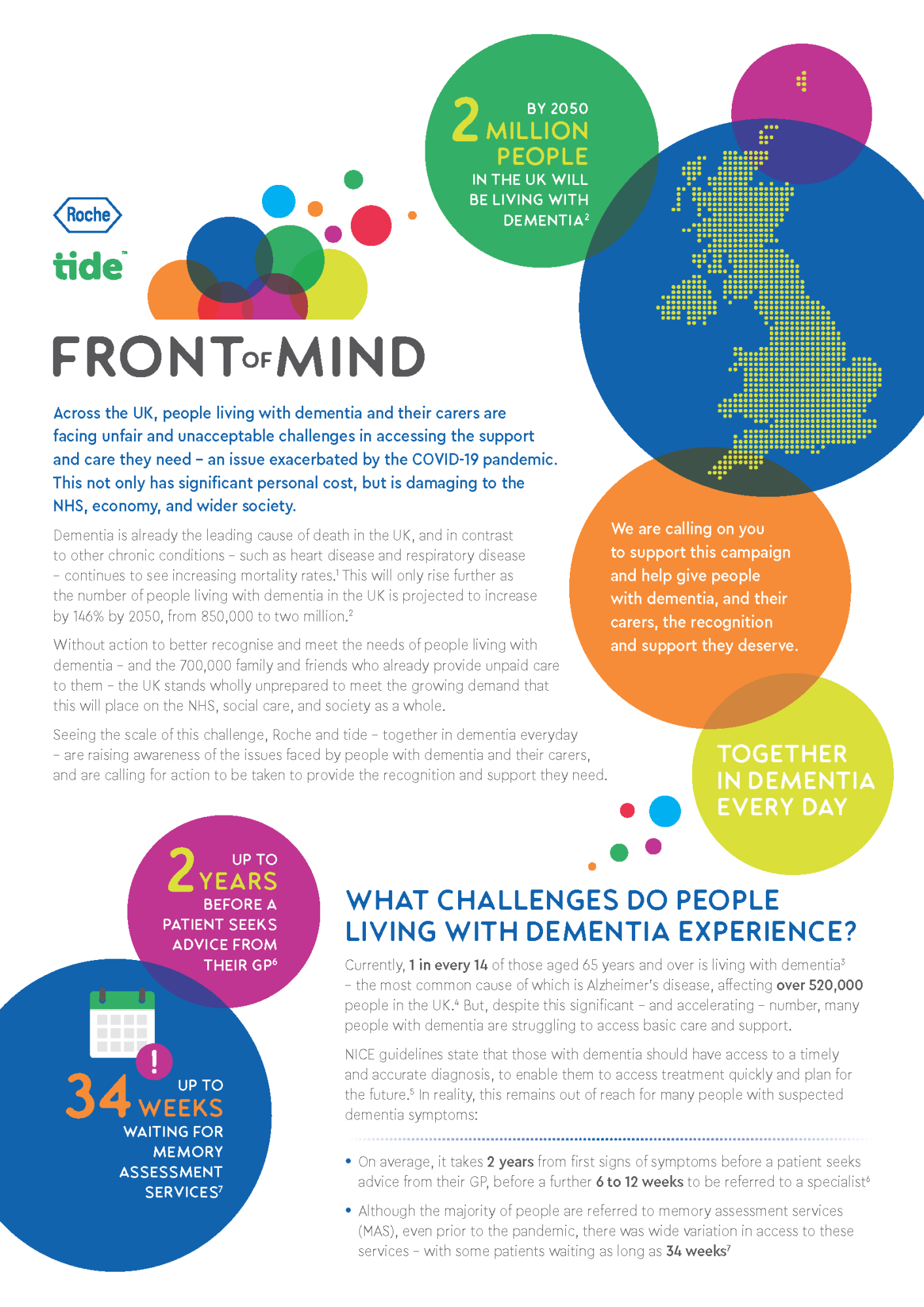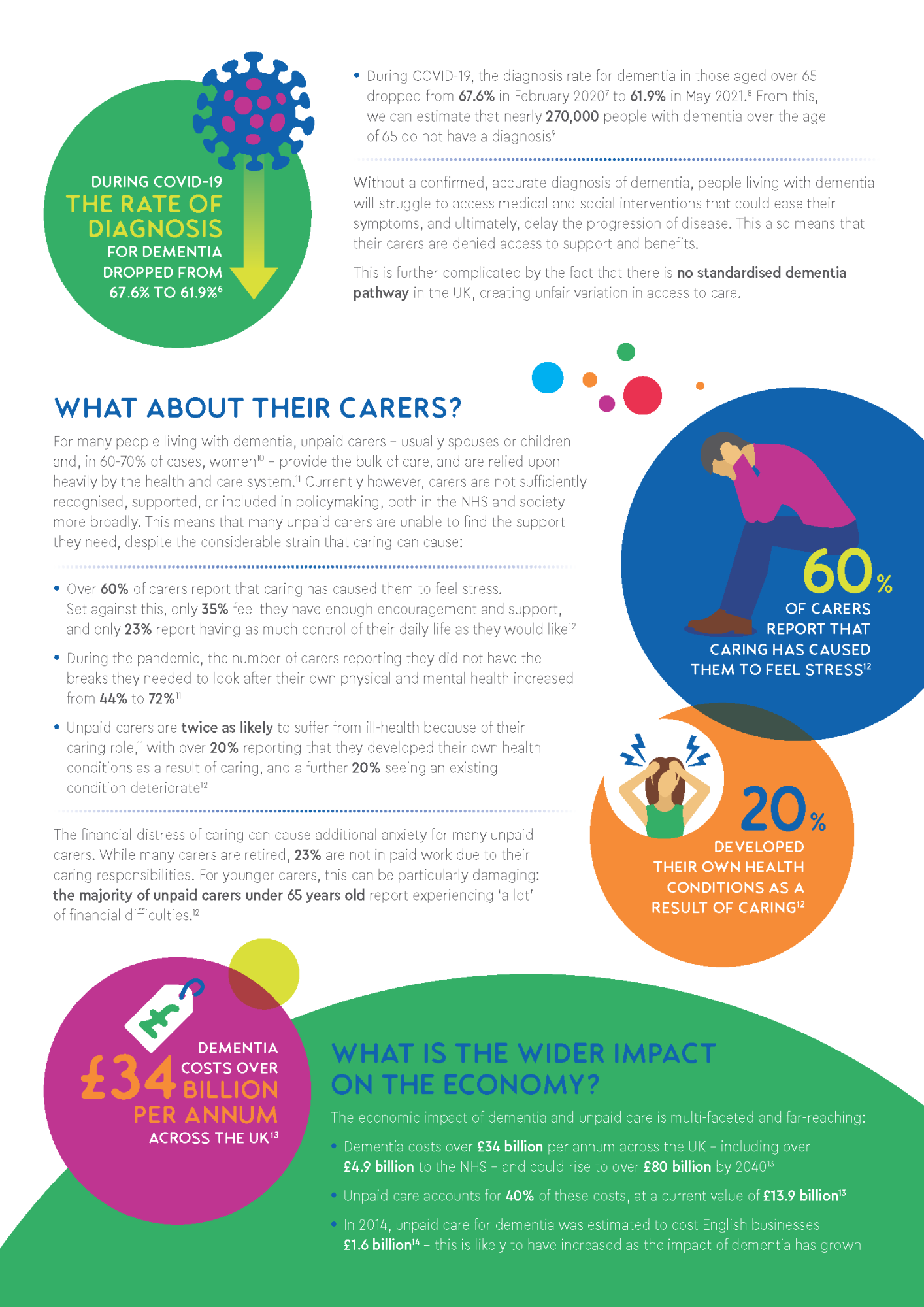 Do you want to start campaigning but don't know where to begin?
Check out our Policy Influencing toolkit! This has been designed to help you understand the dementia political landscape and how to get started campaigning on issues you are passionate about!
Download the full campaign briefing:
Read the reports: 
Creating a Fairer Future for People Living with Dementia
Why We Need a New Dementia Strategy
Roche Products Ltd has funded Incisive Health Ltd to support together in dementia everyday – tide – in the development of its carers network through training and content creation, including the development of this influencing toolkit. Roche has not had direct involvement or editorial control in the development of this content.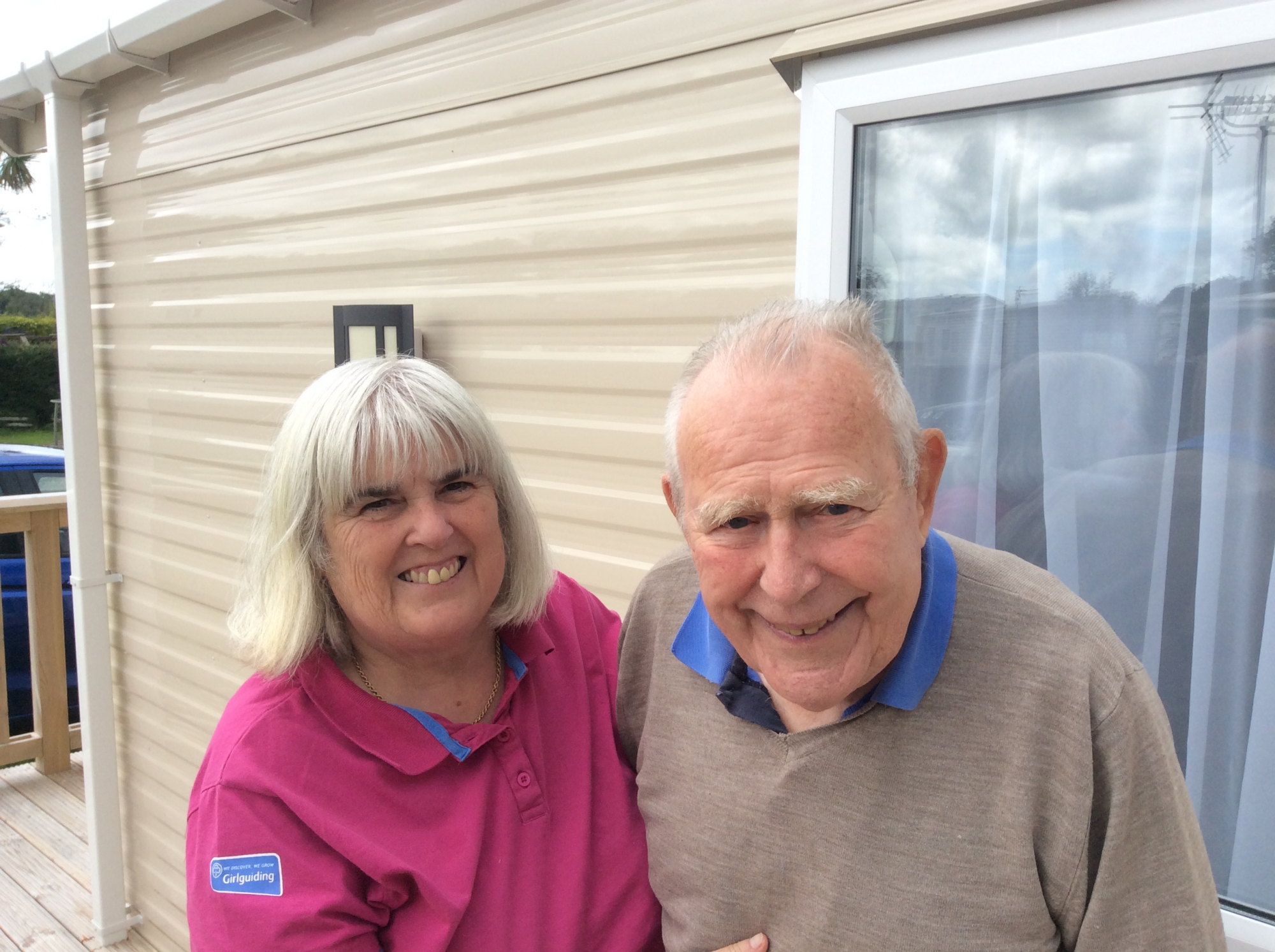 Read Hazel's story: 'Well, he's got dementia... That was my diagnosis.' Her story is an eye-opening insight into the shocking lack support for unpaid carers throughout their caring journey. Hazel speaks to us about struggling to receive a diagnosis for her husband and caring for him through the pandemic with little to no support that both she and her husband needed. 
Our Impact
We hosted a parliamentary event to raise awareness of dementia and what policies and practices could be changed to better support those affected by dementia. The event was attended by over 60 members of parliament and stakeholders over 17 of these attendees publically supported the Front of Mind campaign. tide brought 5 unpaid carers to voice their experiences which allowed them the chance to voice their concerns to MPs. You can read about their experience here.
Share this campaign!

We need your support to raise awareness of this campaign. You can help lay the vital ground-work by spreading the word. Our voices are stronger together. Find the share buttons at the bottom of this page or download our Front of Mind promotional pack.