Dementia Dekh Bhaal Scotland
Meaning: To Care For Dementia
tide approached Meri Yadaain CiC to work in partnership building on tide's niche branding of Dekh Bhaal to reach out to more ethnically diverse communities in Scotland. A report on tide's work commissioned in Scotland noted that: 'tide may benefit from monitoring the social and demographic profile of its growing membership in Scotland, in accordance with its ongoing efforts to ensure the network provides a safe and inclusive space within which carers from a diverse range of backgrounds can connect with each other
Awareness of dementia is limited in ethnically diverse communities as there is no word in most minority languages to identify the symptoms. With a lack of awareness, carers struggle to cope with the complexities of dementia care and the need to access appropriate services. Dementia Dekh Bhaal Scotland sought to improve awareness of dementia by initiating foundation steps that would enable the development of work to increase understanding of the issues impacting ethnically diverse communities in Scotland. 
Engagement with ethically diverse communities, people living with dementia or caring for a relative were key aspects of the purpose of this work. However, being mindful of covid-related restrictions and the need to build trust with communities, the project sought connections with frontline services, secondary services - including professionals and practitioners.
Creating a legacy was the third area of interest for this work. tide and Meri Yaadain CiC were in no doubt that it takes quite a while to develop trust with minoritised communities before they can and will engage in a way that is meaningful rather than shortterm.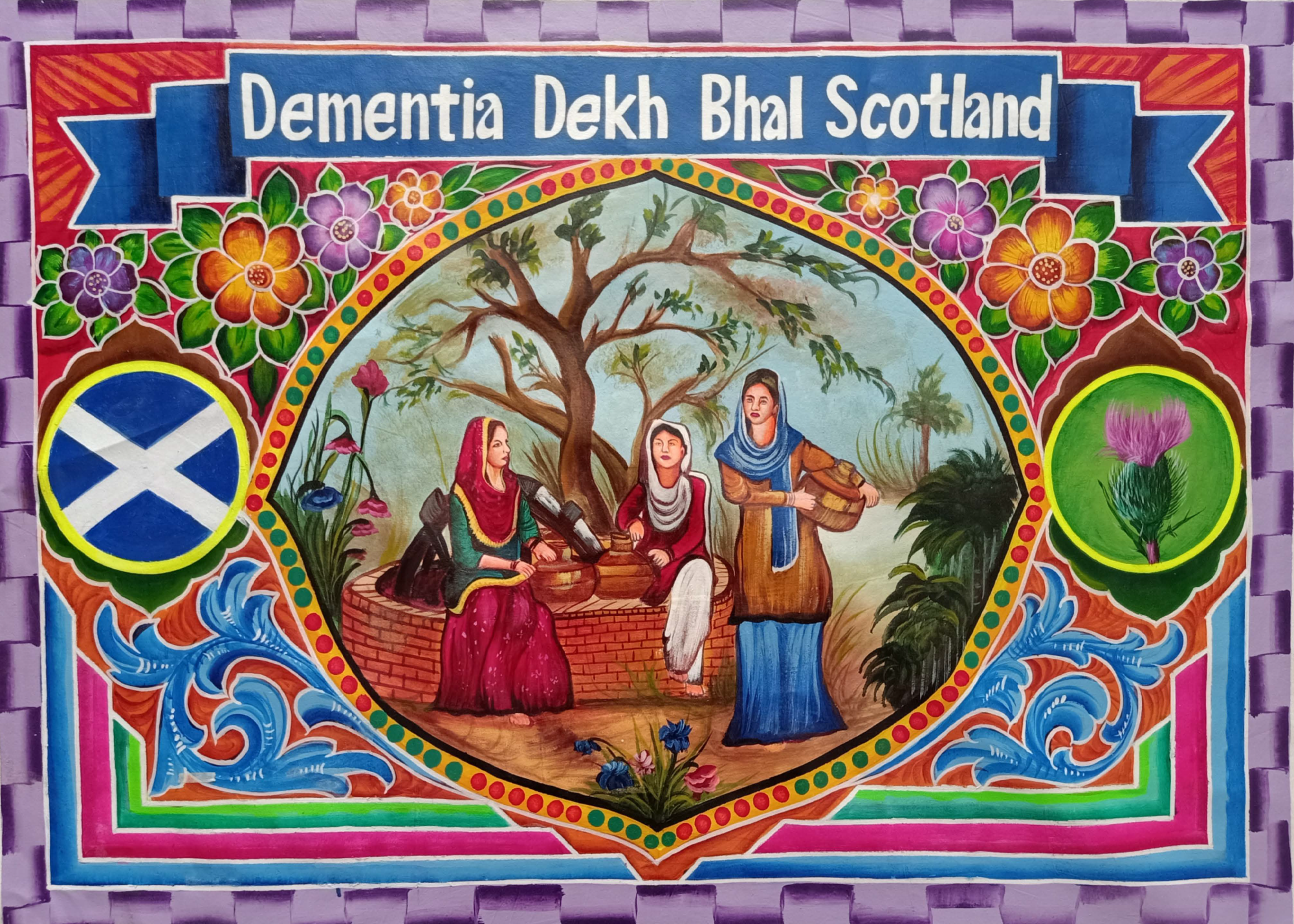 Truck Art by Ali Salman of Phool Patti